Tokyo Fashion Trends
In association with Zozotown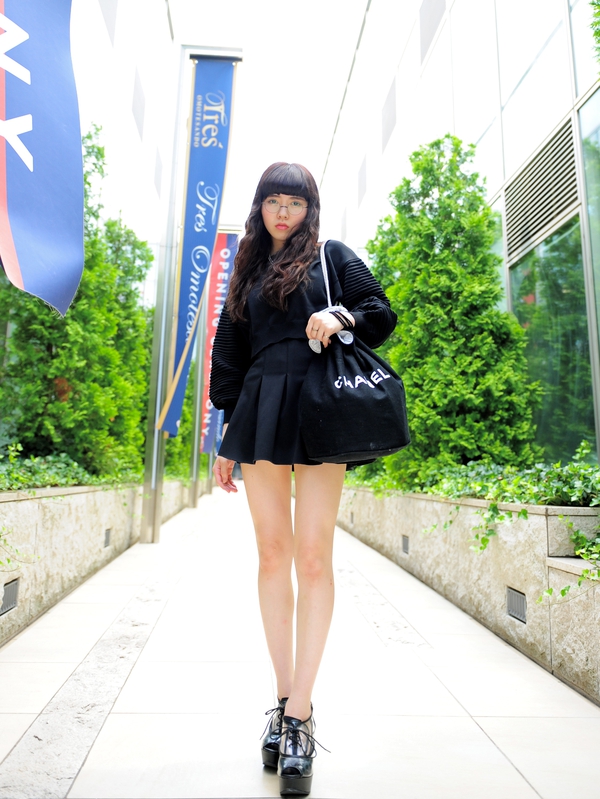 Style 234
It's like looking at the Baroness from Cobra's task force. This sexy street vixen puts together a chic all-black outfit that's got the proportions down to a tee. The combination of her cropped jumper, high-waist skirt and platform heels gives her height and mile-long legs, while her styling accessories like her tiffany necklace, vintage glasses and Chanel string tote give her that girl-next-door vibe – an overall cool look.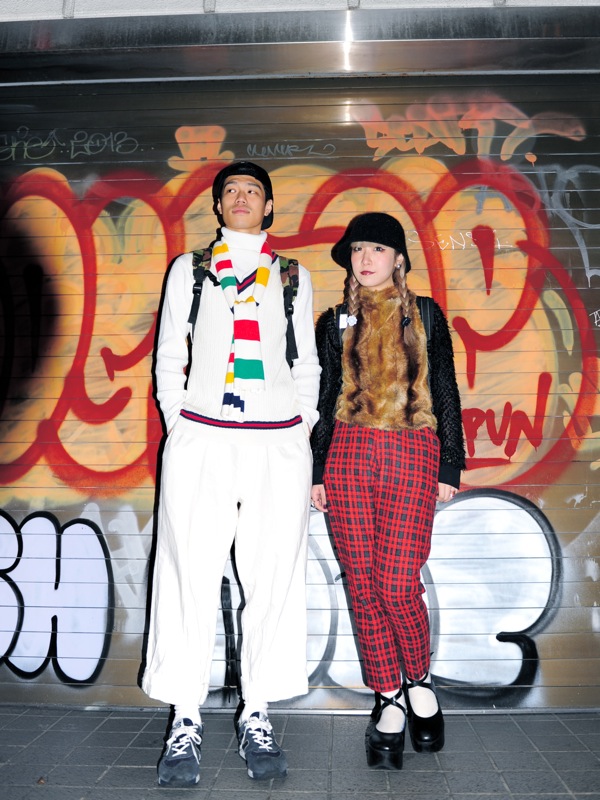 Style 224
The gentleman on the left takes the vintage racquet player look and adds his own street flair with wide-legged pants, a camouflage backpack, new balances and a baseball cap. For a super-fly detail, he adds a tri-coloured scarf that's youthful and adorable. The lady on the right brings a whimsical twist to a punk-inspired outfit. Her plaid pants, platform slippers and faux fur jackets say disaffected punk, but her coloured braids and fisherman's hat say super-kawaii. She commands the juxtaposition between two styles with impeccable taste.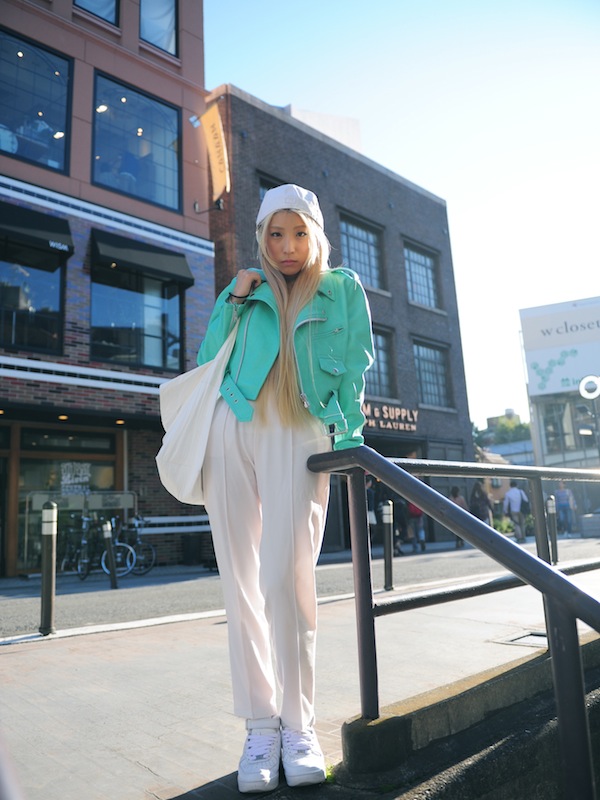 Style 147
She rocks the street hip-hop look and sports a fierce attitude and colourful conviction. The contrast between her luscious platinum blonde locks against her sea-foam biker jacket and her white trousers, kicks and accessories adds to her striking appearance and overall swag. Look closely and you'll see the fine details of her magenta polished nails and geometric transparent earrings that complete the outfit with pretty accents.
Check out facebook.com/ZOZOTOWNGLOBAL for more on Tokyo's latest style.